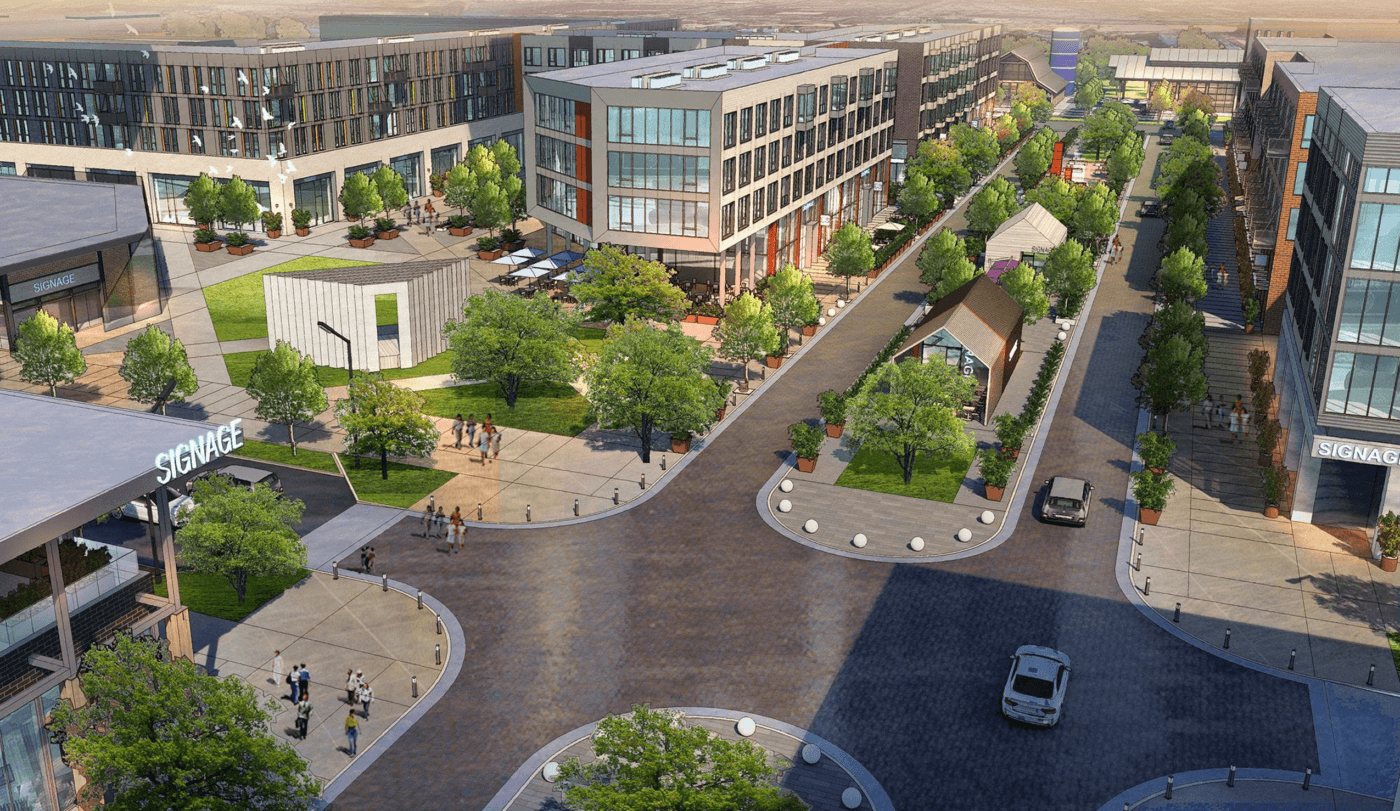 Land Development and Redevelopment
With land planning, landscape architecture, civil engineering, and site planning – all available in-house, our land development team is ready to start turning your concept into reality. Whether your vision is a destination, commercial retail space, neighborhood, or condo project, our imaginative talents will bring your project to life as one of the most desirable places to live and work. Over 50 years of land development experience has provided us with the creative capabilities needed for your project and the technical expertise to allow for streamlined approvals by the regulatory agencies. Let us create you a design that is both cost-effective and timely.
---
Projects
The following projects demonstrate our firm's experience.

Metro Community College Expansion

The Breakers Redevelopment Project

Shadow Lake Community Planning and Design

Riverfront Redevelopment and Century Link Center Infrastructure

Omaha South High School Collin Stadium


Grace Pointe Continuing Care Community


Services
Serving public and private clients of all sizes, Lamp Rynearson offers many services for those seeking land development or redevelopment services. Take a look at what we can do for you to bring your vision to life.
---
Contact:
John Coolidge, PE
Omaha, NE
402.496.2498
Pat Hillyer, PE, LEED®AP
Fort Collins, CO
970.226.0342
Dan Miller, PE
Kansas City, MO
816.361.0440
"On almost all our projects and for many years, I've placed trust in [...] the Lamp Rynearson team. They are excellent communicators, understand local requirements and lead with professionalism. "
~Mike Moylan, Shamrock Development
"The Lamp Rynearson team has played a key position in some of the Noddle Companies most successful Omaha area redevelopment projects. Aksarben Village including the HDR headquarters, Playland Park and currently West Farm – we worked with Lamp Rynearson on them all. Whether in a lead or supportive role, I can rely the company to provide the leadership and technical skills the project requires. "
~ Jay Noddle, Noddle Companies
"Lamp Rynearson has worked with us on Midtown Crossing from initial planning to today. Midtown Crossing as a project was a collaboration among many members of a very large project team, and the team at Lamp Rynearson were critical to the efficient functioning of the team."
~ Ken Cook, Mutual of Omaha