2020 has been a year spent indoors. For those who have ventured out, gathering has looked different.
We're distanced – in line at the grocery store, at restaurant tables, in offices and home offices across the nation – and the outdoors, whether a pop-up patio, a park or a nature trail, have become places where we can unmask and escape.
There have been many attempts to speculate what a socially-distanced future looks like. What will gathering look like in a month, in six months – in a year?
Lamp Rynearson Landscape Architect Zack Fergus has a theory, and it has to do with the programming of spaces – or rather, the re-programming of public spaces for a rapidly changing world.
What is programming?
Programming, when it comes to public spaces, has to do with intended use.
"A programmed space has been confined to a specific usage, while an unprogrammed space is a space that has been created, but not defined," explains Zack. "The use is left up to the user, which makes the space flexible enough to change when necessary."
One example of this is the furniture used in public spaces – you can often find programmed seating areas bolted to the ground or built into the surrounding architecture. Unprogrammed seating is movable and can be rearranged to meet the needs of the user. These spaces are also easily adjusted to changing seasons and weather. A restaurant patio with programmed seating and shade means users can't escape the sun on especially hot days, but adaptable furniture options make the space more flexible.
Does that make an unprogrammed space better than a programmed space? Not necessarily.
Slide

At the Capitol District, Lamp Rynearson landscape architects designed an unprogrammed central seating area. Furniture can be rearranged to accommodate large events, like concerts. During the warmer months, the space contains tables and chairs for outdoor dining. In the winter, the space is converted into a seasonal skating rink.
Why do we need to program public spaces?
Programming a space can protect it and its users. Landscape architects create pathing and planting patterns to direct foot traffic in directions that make sense for users, protecting grass and vegetation from overuse. Thoughtful design choices can also protect spaces from damage and graffiti, and materials selection helps to ensure the space is able to weather the elements, usage patterns and time.
To help with user safety, landscape architects program spaces around building entrances and exits to maintain clear lines of sight and maintain transparency. Programmed spaces can keep users from being too interpretive with the space and attempting unsafe activities; for instance, stacking chairs to reach a certain height, or practicing skateboard tricks on a curb or rail.
Slide
A space can also be programmed for additional uses as needs change. At Metro Community College's Fort Campus, Lamp Rynearson Landscape Architects created an outdoor seating area from a retaining wall. In today's landscape, the space's primary function – to hold back an embankment – comes second to meeting the need for socially distanced outdoor classroom spaces for students to learn.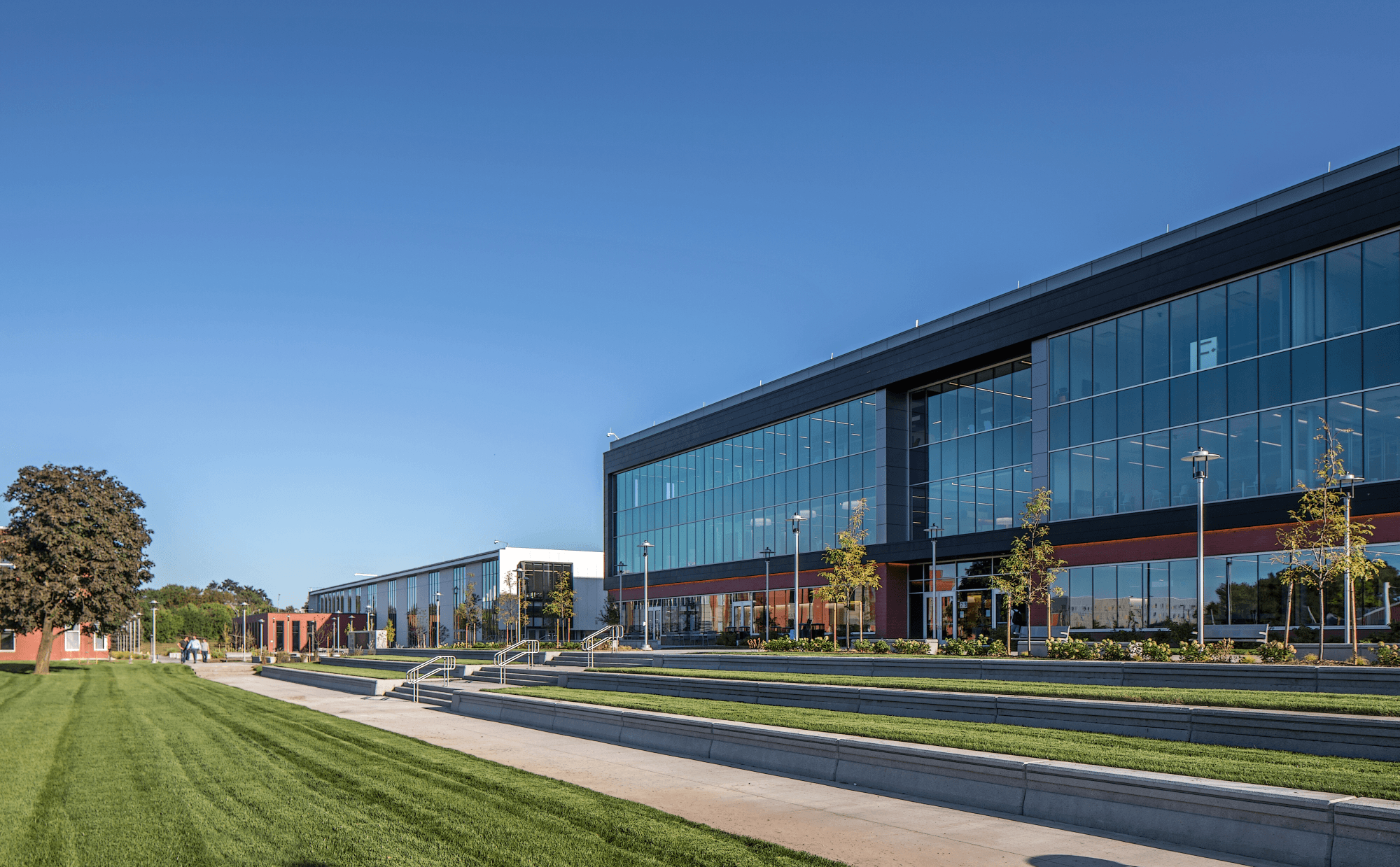 What makes a public space pandemic-proof?
A pandemic-proof public space needs – well, space. Seating areas must maintain specific minimum distances, depending on local mandates. Traffic through spaces should allow users to pass each other at a safe distance or avoid passing at all. A well-programmed space conducts users through the space without excessive signage or management, and it maintains an inviting and attractive atmosphere despite the increased distances.
Another factor to consider – changing seasons. As temperatures drop, outdoor gathering spaces will need to adapt, using heating elements, wind barriers and comfortable seating. Landscape architects can help to select temporary plantings, furniture and layouts that are conducive to an all-season outdoor environment.
There's also the question of permanence. What's the return on investment for a space created for COVID-19? "A permanent space created specifically for social distancing may not function well for users in five years, so the best solution for most clients is a temporary gathering space," says Zack. "It's less about creating new spaces for COVID-19, and more about re-programming yesterday's spaces to meet the needs of today."
How do we create these temporary spaces?
Zack recommends taking another look at unused spaces in high-traffic areas – parking areas, empty lots and overflow areas can be transformed into outdoor dining and gathering spaces with the right know-how.
"What we're starting to see is people considering all outdoor spaces as potential gathering places," he says, "not just the pre-programmed ones. A parking lot can become something special, if it's done right."
Slide
Lighter, cheaper, quicker.
Don't be fooled by the word cheaper – there are a variety of good-quality, low-cost options for seating, lighting and all the elements that go into making a public space attractive and functional. Before you start, consult a landscape architect to create a design that uses these materials safely and responsibly while creating a cohesive and beautiful environment.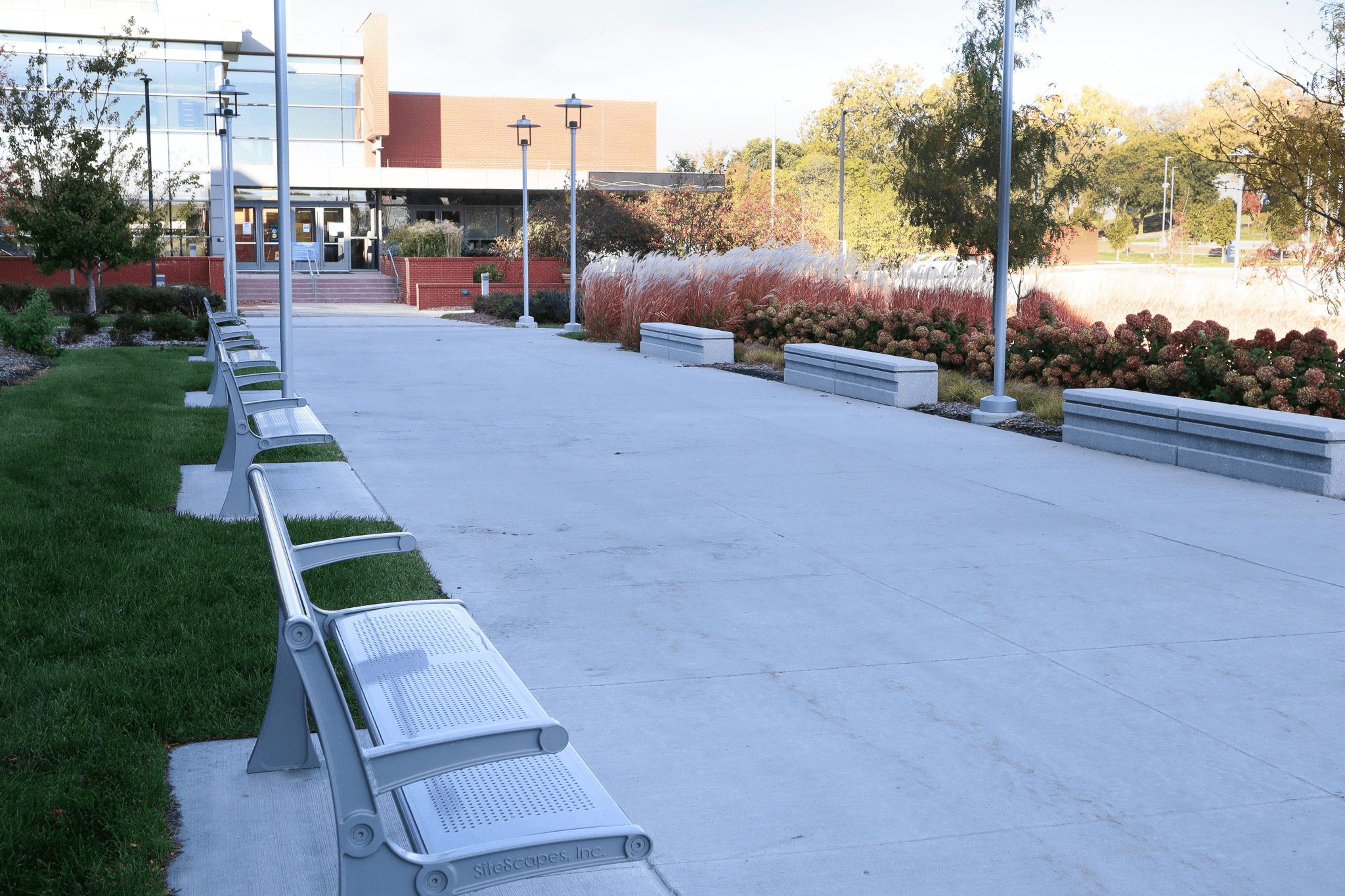 "The key is to put these spaces together in the time that they're needed, which means they need to come together quickly and without too much effort or cost. To accomplish this, we can repurpose existing materials to create something new and beautiful without an extensive construction schedule or huge budget," Zack explains. Recycled concrete, found timbers, and leftover building materials from completed projects can be transformed into beautiful and modern outdoor furnishings.
"Don't be afraid to get creative," advises Zack. "Across the country we're seeing amazing ideas come to life – temporary beaches on empty lots in Detroit, pop-up outdoor dining rooms in New York, beautiful temporary parks right here in Omaha. We're here to help people create places to connect with each other, and our need to connect has become an opportunity to imagine new and innovative ideas for what a public space can be."
Meet the team.
Do you have an idea for an outdoor gathering space? Get in touch with Zack and the Lamp Rynearson Landscape Architecture team, here.
Regan Pence
Landscape Architecture Practice Lead
"My favorite outdoor spaces are those that leave room to experience the natural world. These spaces can quickly become over-programmed, so it's our job as designers to find the right balance."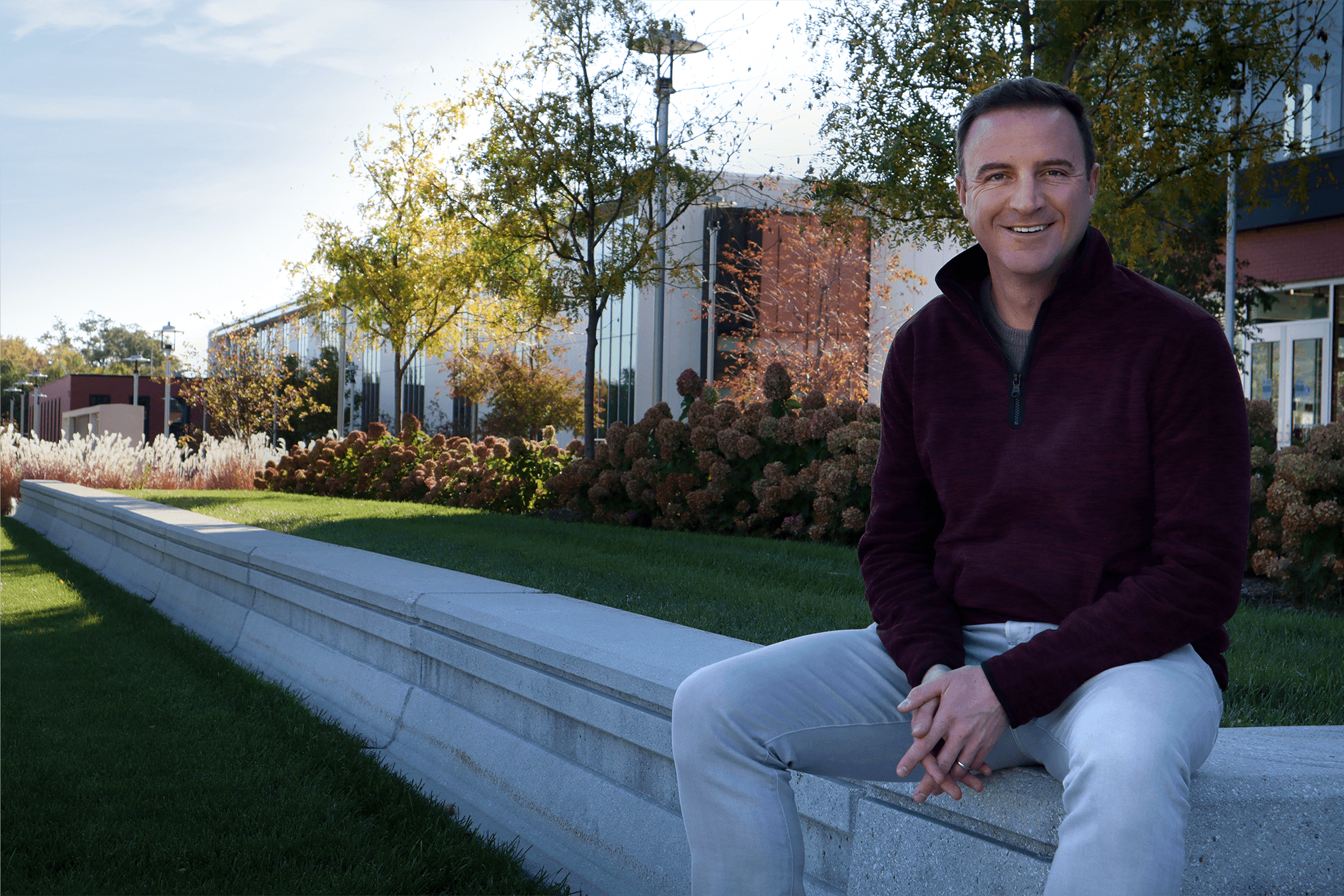 Zack Fergus
Senior Landscape Architect
"When we transform a space with potential into one that serves and uplifts the community, we can create a chain of positive impacts that reaches far into the future. It's not just about now - it's about building spaces that grow and adapt, like the people who use them."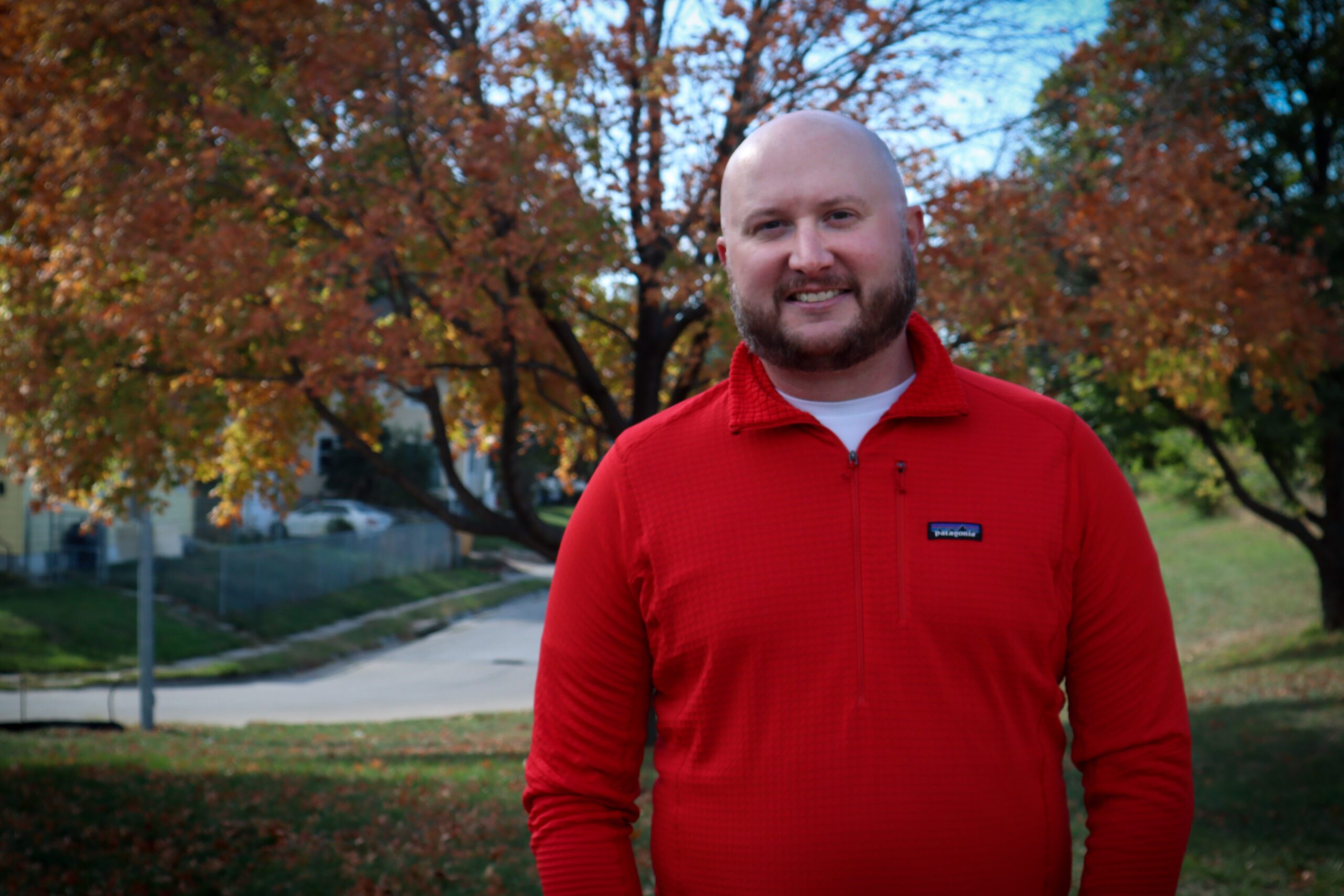 Sam Christiansen
Landscape Architect, Wetland Specialist
"When programming of natural spaces, like lakes and rivers, is done right, it emphasizes their natural beauty. These outdoor spaces have been proven to improve physical and mental health - there are no differences in impact between the constructed environment and the preserved."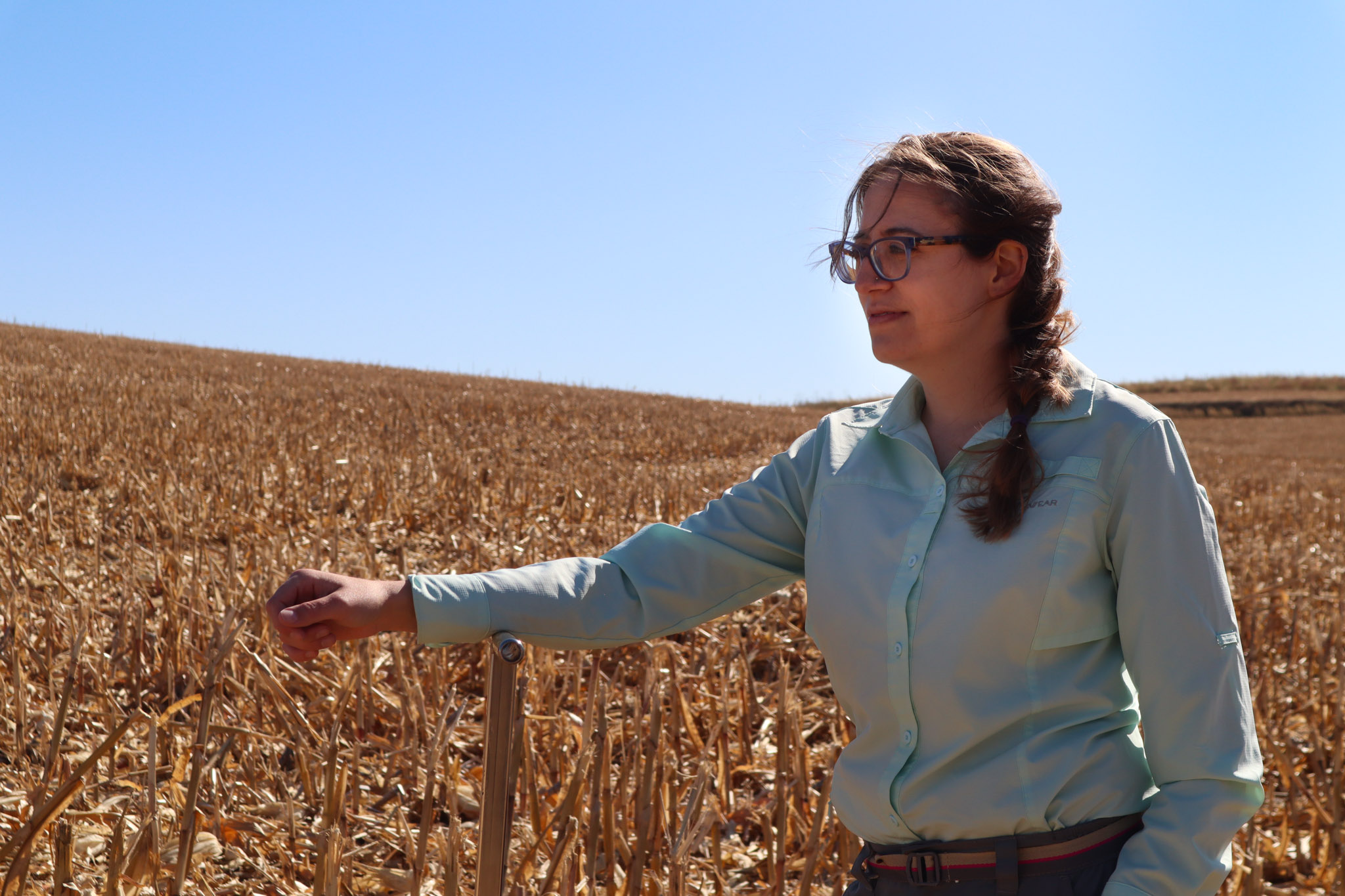 Jamie Dennell
"When we take into consideration the most important factors of public spaces - adaptability, experience and safety - a strong design tends to follow. An urban public space that can be a refuge from city life one day and the site of a music festival the next is proof of good programming."