Solar
clean.abundant.renewable.
Did you know there is enough solar power provided in one hour of sunlight to meet the Earth's energy needs for an entire year? Solar energy is clean, abundant, and renewable. One of the world's largest natural resources where humans can provide a reliable source for affordable energy. Once constructed and produced electricity, solar energy does not emit any greenhouse gas pollutants into the atmosphere, therefore, reducing the impacts of climate change. These benefits are just a few of the reasons Lamp Rynearson has been providing civil design services for solar fields across Colorado and Texas since 2015.
From large, utility-scale projects to, small-scale solar sites, Lamp Rynearson professionals assist clients with the process of bringing this type of energy to municipalities of all sizes. What started as a client referral has turned into multiple large utility-scale solar energy projects for Lamp Rynearson, ranging from 500 KW to 400 MW with Battery storage components.
In 2019, the state of Colorado passed 11 major clean energy bills and is a leader in renewable energy. According to the Colorado Energy Office, by 2030 the state plans to cut emissions of climate-warming pollutants by 50% – with their goal being 90% by 2050. The intended result? Opening additional avenues of carbon reduction. As solar power continues to become more efficient and economical, it will continue to grow as a viable power source for not only Colorado but other regions across America and developing countries.
Do you have a solar project idea you've been kicking around? As Colorado's preeminent civil engineering solar partner – we'd love to talk to you!
How We Help Your Community.
Solar in the News.
Solar is a multifaceted power source, that can help small communities lower their energy costs for water and wastewater services. On-site solar systems can be deployed at any public facility water and wastewater treatment plants to further enhance the communities they serve. Solar projects speak to our purpose to "leave a legacy of enduring improvements within our communities".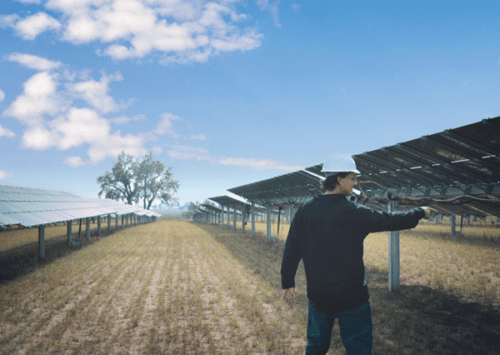 Click to Read More