Throughout May, Lamp Rynearson celebrates Asian American Pacific Islander Heritage Month (APAHM) to recognize those who have enriched America's history and are instrumental in our nation's future success. In alignment with this year's APAHM theme, Advancing Leaders through Opportunity, we sat down with Dr. Yusong Li, Associate Dean for Faculty and Inclusion, College of Engineering, Professor, Department of Civil and Environmental Engineering at the University of Nebraska-Lincoln (UNL) to discuss her role as a change-maker and how the college is training the new generation of Complete Engineers.
Yusong obtained her Bachelor of Science and Master of Science degrees from Tsinghua University in China before moving to the United States in 2000 to pursue a Ph.D. degree at Vanderbilt University. Following the completion of her doctorate, she underwent three years of postdoctoral training at Tufts University. In 2008, she began to work as an Assistant Professor in the Department of Civil and Environmental Engineering at UNL. Currently, she is a Professor in the same department and serves as the Associate Dean for Faculty and Inclusion in the College of Engineering at UNL.
Q: Where do you feel you've had the greatest impact in your career? What is the legacy you hope to leave?
I started my career at UNL as an assistant professor 15 years ago. I progressed through my career positions, starting as an Assistant Professor, Associate Professor, then becoming a Professor, and I am now serving as the Associate Dean for Faculty and Inclusion. When it comes to impact, I think about the two parts of my role because I am both a Professor and Associate Dean for Faculty and Inclusion. As a Professor, I try to leave a legacy of high-quality teaching and research and inspire students and colleagues to pursue excellence in their academics. I want to build my research field through innovative research and scholarships that advance collective knowledge.
As Associate Dean for Faculty & Inclusion, I strive to leave a legacy by creating an inclusive and equitable environment for all members of the UNL College of Engineering community. That includes promoting equity and inclusion in all aspects of the college for students, faculty, and staff.
Q: Who, in your life, has been your change-maker?
Two individuals have been very instrumental in helping me shape my career. The first is my post-doc advisor, Linda M. Abriola. She is a famous researcher, a member of the National Academy of Engineering, and she was the former Dean of the College of Engineering at Tufts University. I was under her guidance during my post-doc for three years. During that time, I learned much more than just research, which is usually what a post-doc entail. I also learned the importance of diversity and inclusivity in the engineering field. Linda was a pioneering woman engineer in the National Academy of Engineering. She was the person who truly encouraged me to pursue a career as a faculty member, which I previously thought was very difficult and unobtainable as an Asian woman in academia. I thought I would only be a researcher at that time, but not a professor. English is my second language; I thought it would be scary to teach in front of a lot of people. But her support and encouragement really gave me the confidence to pursue my dream. I am grateful for the mentorship that she gave to me. That really inspired me to think about how I can help others right now as a professor, particularly help those that might not realize their full potential.
The second individual is our current Dean, Lance Pérez. He trusted me to be the Associate Dean for Faculty & Inclusion at the College of Engineering. I became a faculty with encouragement from my post-doc advisor, continued with my faculty role, and focused on teaching and research. I really enjoyed my life, growing my research and growing my students. I didn't think anything of a potential administrative responsibility, because I thought that, as an Asian woman, that was beyond what I could do. Under Dean Pérez's leadership, he really encouraged me to take this role. I am very grateful for the trust he had in me to succeed. I felt that a new opportunity had opened in front of me. I knew that through this position, I'd be able to work towards a broader impact and help to build a welcoming and inclusive climate for the whole college, promoting diversity, equity, and inclusion. I have been the Associate Dean for Faculty & Staff for two years now. I truly enjoy my work and the potential impact that I can make. Dean Pérez is the second change-maker for me. As women in Asian culture, we tend to be humble. Encouragement to pursue your dreams is important. I always keep that in mind, as I would like to help others the way that they helped me.
Hero
"A diverse and inclusive engineering workforce is critical for the future."
University of Nebraska-Lincoln
Associate Dean for Faculty and Inclusion, College of Engineering
Professor, Department of Civil and Environmental Engineering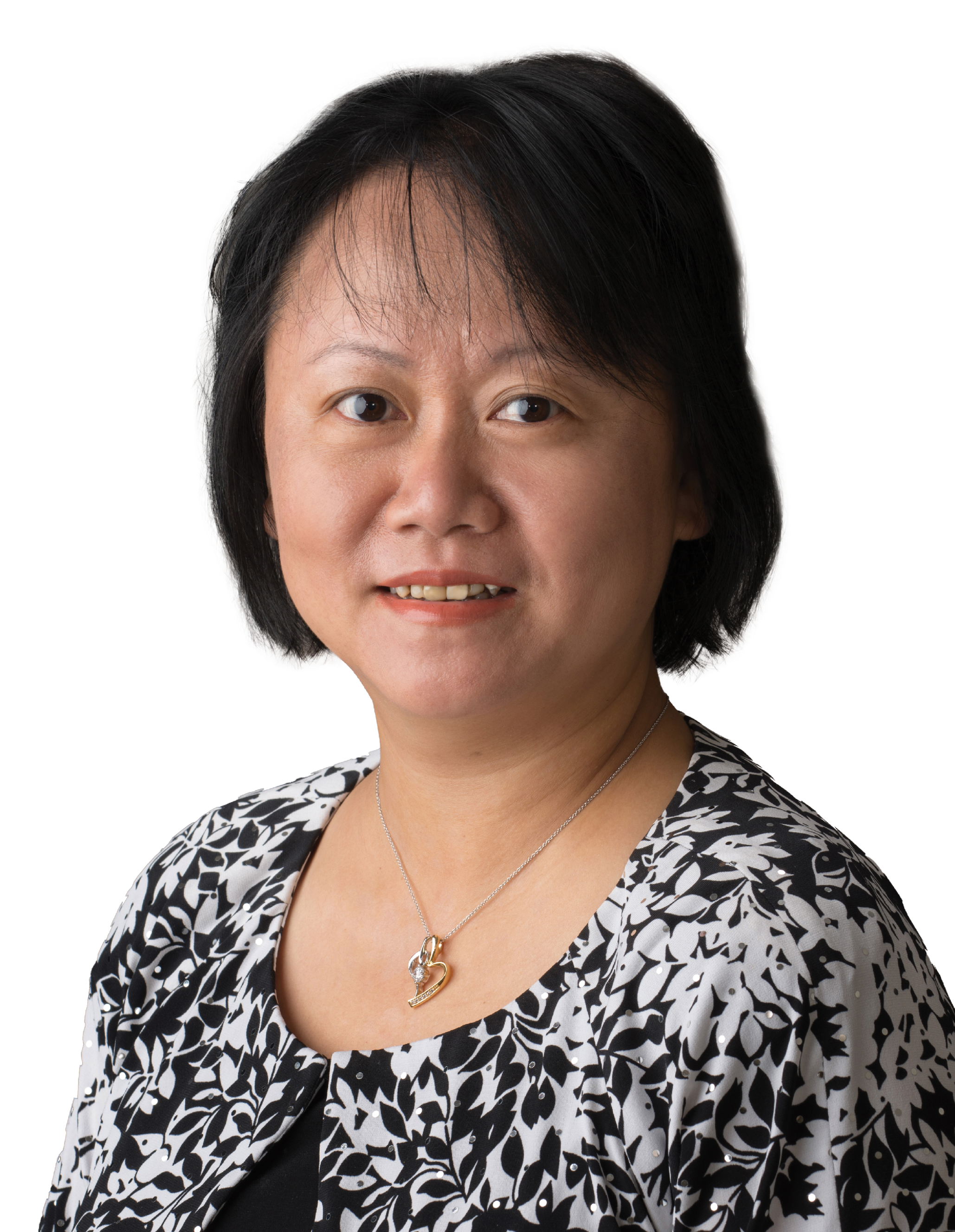 Q: The University of Nebraska Lincoln's Complete Engineer Program® is committed to developing students, staff, and faculty on a multifaceted level to support the values of community, impact, and inclusion. How do you see this program guiding the next generation?
The Complete Engineer Program® is our signature program in the College of Engineering at UNL. It's designed to assist students, staff, and faculty with the necessary skills and competencies to succeed in the ever-changing world of engineering. We try to develop well-rounded professionals, not only those that are technically strong. Typically, engineers are technically strong, but we need engineers that have a deep understanding of the social, ethical, and environmental aspects of engineering.
If you think about the future, the engineering profession is rapidly changing. The next generation of engineers needs to be equipped with not only technical skills, but also a lot of softer skills like critical thinking, communication, and teamwork abilities. This is necessary for them to be able to address the very complicated problems that we are facing. The Complete Engineer Program® recognizes that need and tries to provide our students and faculty with the vital tools and resources that they need to be successful in this ever-evolving and dynamically changing world. We hope to encourage the next generation of engineers to develop a holistic perspective and consider the broad impact of engineering, not just technical excellence.
Out of the six competencies of this program, the number one component is to foster a culture of inclusivity and diversity. We know that a diverse and inclusive engineering workforce is very critical for the future. That's how this program helps our next generation of engineers.
Q: What do you feel that the AEC Industry can do to advocate for diversity, equity and inclusion?
A lot of companies are doing a great job. For example, I am really impressed with what Lamp Rynearson is doing. Nancy Pridal's International Women's Day (IWD) presentation for us at UNL was amazing. We had a lot of undergraduates there to celebrate IWD while Nancy was presenting. A lot of women engineers at Nancy's presentation really looked up to her, and she is a role model for them. It's important for women engineers to see people like Nancy and know that they can do that someday. More so, we got to further understand the exemplary work that Lamp Rynearson is doing. Looking at the 2022 Impact Report for Lamp Rynearson, it is evident they foster the development of their employees' professional and personal family lives and that they care about them. Our students would be lucky to graduate from UNL and work for companies such as Lamp Rynearson because their values really reinforce those that we have at the Complete Engineer Program®.
Thank you so much for taking the time to sit down with us, Yusong! To learn more about University of Nebraska-Lincoln's College of Engineering, please visit: https://engineering.unl.edu/